Fitness Guru and Creative Designer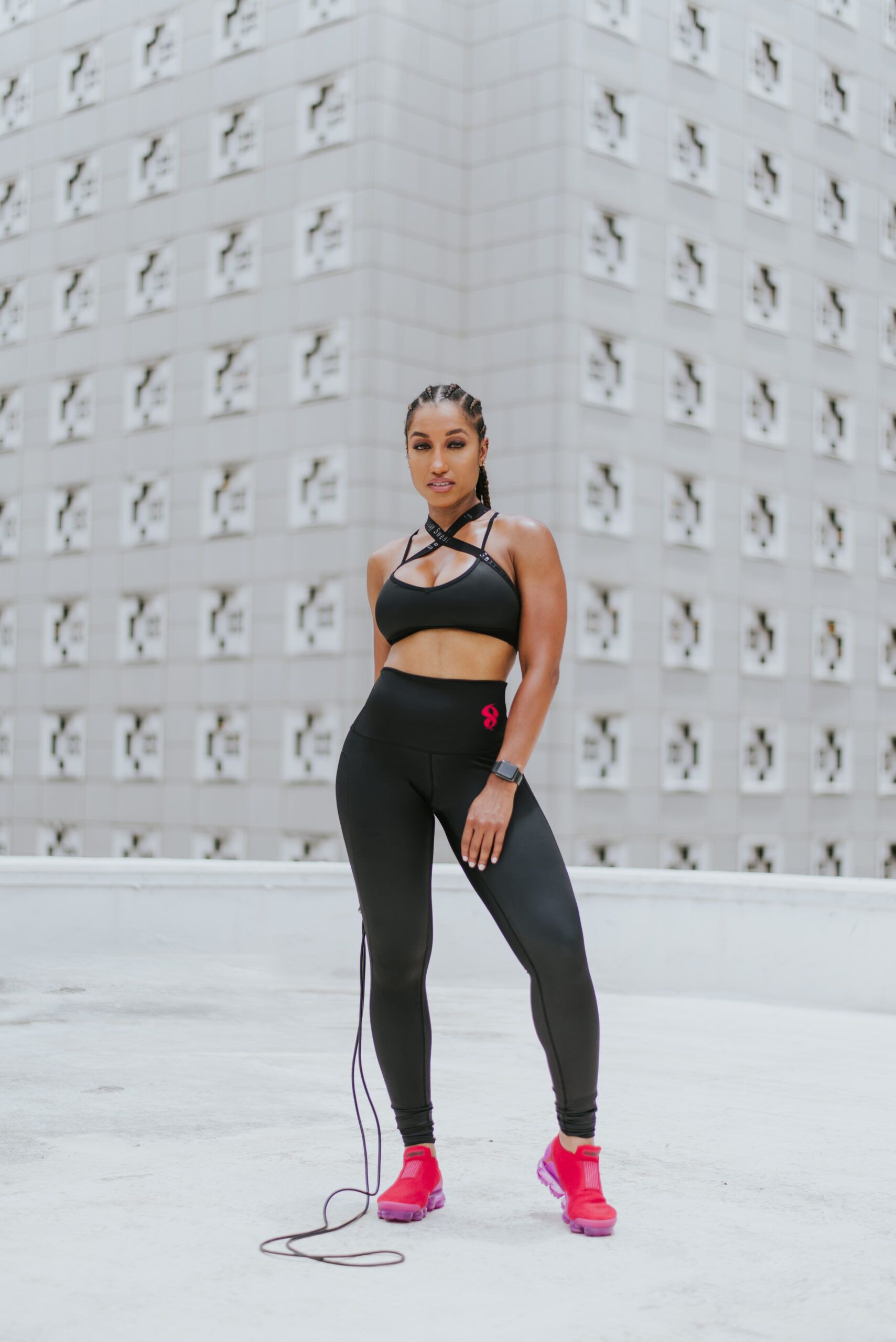 Fitness Guru and Creative Designer Melissa Dufour Shows Sweating is Sexy with New Affordable Athleisure Brand
JUN 15, 2022

DEJA
"Working out and what you wear is a form of self-care." – Melissa Dufour, Founder and Creative Director of Sexy Sweats.
A great fitness guru once said "looking good is important, but feeling great is key!" What if we told you that you can both look and feel good while exercising? That's the mission of the Athleisure Brand "Sexy Sweats" that hit the market in 2018. Founded by Melissa Dufour, the brand is highlighting the sexiness of staying fit. With true fitness background and overcoming her own health obstacle, this fitness guru is helping others transform their lives one outfit at a time.
The Vice City native is a first-generation, Haitian-American and the oldest of two siblings. Her love for fitness was stamped in her childhood as she watched her father playing soccer. She even participated in many sports herself including track & field, flag football, and boxing, and was even on the girl's weight lifting team. With a strong athletic background, it is no surprise that it would be the segway to her successful ventures in the future. Melissa later went on to obtain her B.A. in Healthcare and found herself facing adversity shortly after.
At only 25, she was diagnosed with severe arthritis. The experience was a painful one for Melissa. She says "there were times it was hard to walk and after multiple doctor visits, tests and diagnoses, nothing seemed to add up." This motivated her to change her diet and routine.
After battling arthritis, Melissa gained a new appreciation for looking and feeling good and went on to create a new fitness routine that would balance the two. She notes, "Although it wasn't the easiest routine for me to follow, I experienced real success in finding balance for them all. I've created a schedule to incorporate working out five days a week. I usually find myself in fitness apparel and sneakers on my days off, even if I am not in the gym." These aspects would become the driving force behind Sexy Sweats.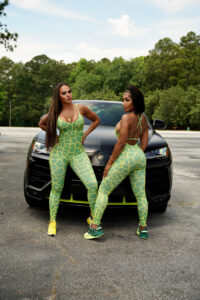 Sexy Sweats is new a bold and attractive imprint proving that sweating is indeed sexy. It is described as an athleisure brand made to shape a woman's natural features, not hide them. It's the athleisure line for the bold and daring and embodies the unique creative vision for bodaciously curvy women. Sexy Sweats is so attractive in its daring designs, vibrant colors, and intricate stitching with a slimming illusion.  The brand was created because Melissa wanted to help women feel their best while working out, which is something she felt was missing. 
The brand separates itself through exclusive designs and prints. It's more than clothing, It's a movement for women to showcase their confidence, sex appeal, and athletic lifestyle. Dufour states, "Sexy Sweats's distinctive style and colors are unmatched. It's an outward symbol that confidence and feeling sexy shouldn't be hidden, and we are here to embrace it. Everything down to the stitching was given immense amounts of attention."
Creating the brand was a no-brainer as she states, "I love a good challenge. My goal is to influence the fashion industry with our exclusive pieces, build a lifestyle brand and motivate women to work for their results and proudly show them off."  With prices ranging from $18 to $82 dollars, it's something every woman can get her hands on.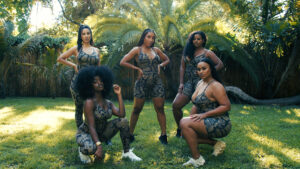 When speaking about the creation of the debut, "She Is" Collection, Melissa says it was created with personality and style in mind. I designed each piece intricately, intending to make head-turning clothes. I also added stitching with slimming illusions to enhance one's silhouette. I want to provide each customer with comfortable, form-fitting pieces that provide much-needed support while in the gym. Sexy Sweats has your favorite athleisure pieces, no matter what size or shape.
Serving both as founder and creative designer is no chore for Melissa as she loves to get in touch with her creativity and bring her visions to life. As the brand grows, the heat is being turned up. "As the founder, I am still in the building phase, learning so much from the business's administrative side, which can be extremely challenging."  When asked her favorite things about her double role, she says Everything! " Melissa watches the growth of her brand, and it excites her as she crushes her goals every day. I'm far from the goals I want to achieve but way ahead from when I first started.
"The final results always make the process look like a piece of cake but finding a good balance is the key to business."
Melissa and Sexy Sweats plan to continue highlighting the sexy of every woman stating "as Sexy Sweats continues to grow, the public can expect a lot of heat. Sexy, daring, new prints and colors all summer long and beyond." It's sure to give A Lot of Heat. Sexy, Daring, New prints and colors, dropping this Summer 2022.  She also hopes to collaborate with top-of-the-line athleisure brands, athletes, and have other fitness gurus join the movement of fashionable fitness.
You can keep up with Sexy Sweats's innovative styles on their social media at @sexysweatswear. Join in by tagging and using the #sexysweatssquad. Shop the She Is Collection now available at https://sexysweatswear.com/